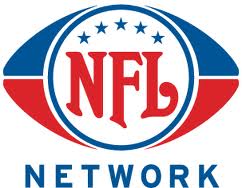 Bucs RB Doug Martin was key to victory over the Saints

Bucs Knock Off Saints
The Bucs defended their home turf on Thursday and defeated the Saints, 20-15, the MEFL's Game of the Week.  This moves the Bucs within one game of the division leading Saints (who are now tied with the Panthers).  The NFC South is now a mess folks.  A huge key in the game was RB Doug Martin.  He carried the ball a whopping 29 times for 103 yards and a TD.  Tampa's defense would not let Drew Brees get going all game either.  They limited him to only 194 yards, 0 TD's and 2 INT's.
Written by chrebet1024

Fins WR Mike Wallace out for the season

Huge Injury In Miami
One of the early season favorites to go deep in the playoffs was ClaxTKE and the Dolphins.  With a record of 7-4, they still have a great chance to full-fill those expectations, but the injury bug has gotten them big-time.  First it was reigning MVP QB Ryan Tannehill as he went down for several weeks.  Now it is speedy WR Mike Wallace.  Wallace tore his achilles tendon and is expected to miss the rest of the season.
Written by chrebet1024


J_Bell12 is now in charge of Dalton and the Bengals

New Ownership In Cincy

Now that the "imgodzgiftt" experiment is over....we now have a REAL owner in Cincy.  Veteran J_Bell12 takes over a Cincy team with a current mark of 2-9.  While they are out of the playoff race for 2014, watch out for this team as they'll be sure to spoil some playoff season's for teams.  Spoiler alert in full effect in Cincy.
Written by chrebet1024

Injury Report

Stats Leaders