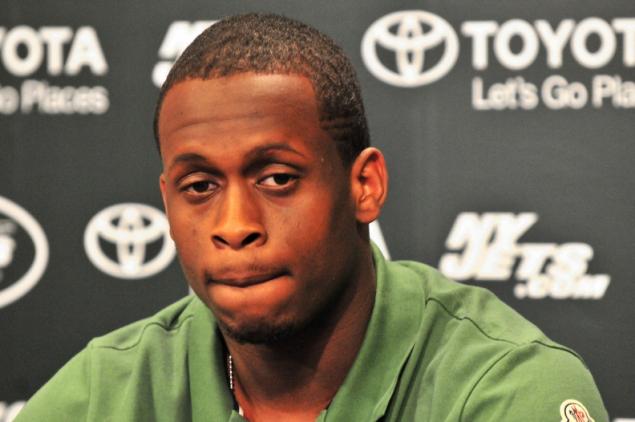 Jets QB Geno Smith grilled hard in the presser after the Colts game
Geno The Chokester
The 9-2 Indianapolis Colts came to Met Life Stadium this Monday night in a huge game for both teams.  Considering the Jets also sat at 9-2, this one could prove to be huge as it comes to the #2 seed and the final AFC BYE.  The game started in Indy's favor as RB Trent Richardson scampered for an 81 yard TD run in the 1st Quarter.  The Colts defensed proved to be a dominant force in this one.
The Jets finally broke through right before the half to cut the lead to 14-10.  However the 2nd half was all defense on both sides.  Geno Smith finished with only 162 yards on 15 of 25 passing and only 1 TD.  Andrew Luck on the other side did a bit more going over 200 in the game.  The result was shocking however as Luck threw 3 INT's in the game, and aside from T-Rich's 81 yard TD in the first quarter, the Colts running game did little the rest of the way (although they kept pounding the rock.)
The Jets defense came up with a huge stop late in the 4th quarter as they limited the Colts to a FG.  So the stage was set for 2nd year QB Geno Smith.  He trailed for 4 points with around 2 minutes and 80 yards to go.  With a nice mix of passing and running, the Jets got near the Colt 25 yard line with 20 seconds left and 2 timeouts.  A play was called where it looked like Jets WR Clyde Gates got behind the Colts secondary and Geno let it fly....BUT did not have enough air under the ball and the line drive throw was intercepted.
This win puts the Colts in the drivers seat (along with the Browns) for that 2nd BYE in the AFC.
T-Rich takes an 81 yard counter to the house
The Colts Defense holds the Jets offense to seal the win