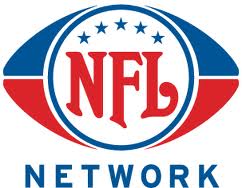 Dez having a monster season

New Boys In Town
The NFC East just got real.  MEFL Fantasy veteran Str8Coach has joined MEFL Default as the Dallas Cowboys.  They need a little work, but we all know this owner will get it done.  They currently sit at 1-5, but they have promising talent on the team, and still have WR Dez Bryant.  He currently leads the NFL in catches (36) and receiving yards (762).
Written by chrebet1024


Giants QB Aaron Rodgers can't wait for Rascrush's arrival

Rascrush Headed To The Big Apple
Rascrush will be heading to the big apple, to take over a Giants franchise in need of an identity. Sitting at 2-3, and finishing with an 8-8 record last season, they are still in play for a playoff berth this season.  The Eagles and Cowboys will be tough all season long, but NY fans are hoping Rascrush has what it takes.  Aaron Rodgers is still that franchise QB every team would love to have. 
Written by chrebet1024

At 4-1, the Titans are shocking many in 2015

Big Win For Bolts, Improve To 4-2
Big win for the Chargers this week against the Panthers.  They defeated them 13-10 in a defensive battle.  Phil Rivers led the way with 172 yards and a TD on the day, as he did just enough.  There were no 100 yard rushers or receivers on the day as both defenses were physical.  A remarkable 4 fumbles by the Panthers resulted in 2 turnovers.  Chargers FS Mike Mitchell forced 2 of them.  At 4-2, the Bolts will host the Pats in Week 7 looking to keep things rolling and stay pace with the Chiefs.
Written by chrebet1024