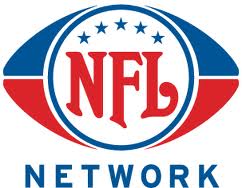 Tannehill beat up the Jets defense in Week 10

Dolphins Upset Undefeated Jets
The shocker in Week 10 was the Dolphins big upset win against the 8-0 Jets, 26-21.  Although this shouldn't come as that much of a surprise considering how well ClaxTKE always plays against chrebet1024.  Ryan Tannehill once again led the Fins on Sunday Night Football.  He went over 300 yards and 3 TD's on the night, including two on rollout bombs.  The Dolphins defense played well too as they shut down rookie QB Bobby Marks and ruined his return to the field after a 7 week collarbone injury.  The Fins are now 6-3, and trail the Jets by 2 games in the division (season series was split 1-1).
Written by chrebet1024


Tim Tebow leads MVP Voting

Tebow Leads MVP Voting
How in the world is this happening?  When Tim Tebow was suddenly cut by the Jets after their 2013 Super Bowl run, he though he was out of the NFL.  That was until Chip Kelly took the project on, and now in his 2nd season in Philly, he's got the birds back to where they were in 2013 with Michael Vick.  Tebow surpassed Jamaal Charles for #1 in the MVP voting.  He currently has a sparkling 27 / 5, TD to INT ratio, and 2,329 passing yards.
Written by chrebet1024


Ladies and Gents, we have an RG3 sighting!

Redskins Defeat Browns
Ladies and Gentlemen, RG3 isn't dead yet.  The Redskins hosted a tough Browns team this Sunday and took them out 34-27.  It was an offensive shootout, and RG3 starred.  He did it with his arm and legs, with 2 TD's and 256 yards passing through the air, and 1 TD and 54 yards on the ground.  This win moves the Skins to 5-4, and are now tied with the Packers for that last NFC Wild Card spot.
Written by chrebet1024