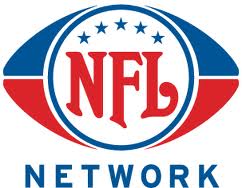 Sean Lee and the Dallas Defense stifled Tebow all day

How Bout Those Cowboys
One thing that the entire NFC did not want to see was Str8Coach in the playoffs, and their latest win is now making that a realistic possibility.  In Week 14, the Cowboys took down the #2 ranked team in the MEFL Power Rankings, the Eagles by a score of 24-21.  The 3rd quarter for Dallas was a dominant one as they scored twice and held Philly blank.  Rookie QB Ricky Gelsomi went over 300 yards on the day while the Dallas Defense held MVP front-runner to 173 yards through the air.  This win moves Dallas to 6-7, and right in the mix of the NFC Wild Card.  If GB loses to San Fran tonight, they'll only trail the Pack by 1 game.
Written by chrebet1024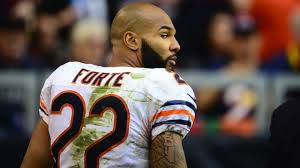 Matt Forte wants into the tournament

Staying Alive
Lord_Deniki has done it once again, and the Bears stay alive in the NFC Playoff Picture.  Chicago defeated a very good 9-3 Vikings team, 26-23 on the road.  Chicago now moves to 6-7 just like the Cowboys, and are also tied with the Panthers and Bears who all trail the Packers for that last Wild Card spot.  Jay Cutler did nothing on the day and they ran the ball down the Vikings throat.  Matt Forte went for 173 yards on 20 carries in the game.
Written by chrebet1024


Rams OLB Alec Ogletree was a terror all night against the Jets

Great Game In St. Louis
A great game was played in St. Louis this past weekend as the Rams almost completed the biggest upset of the 2015 season.  They fell to the Jets by the narrowest of margins 24-22.  After digging a deep hole, FJD42 and the Rams started to get their D-Line going and pressured Jets rookie QB Bobby Marks all 2nd half.  Marks looked skiddish and did very little.  Trailing by two with under 2 minutes left in the game, the Rams had a shot at midfield to get into FG range, but the Jets defense held strong and escaped with the win on Sunday Night Football.  Rams rookie QB Yvon Ogletree had a spectacular game throwing for nearly 300 yards and 3 TD's.
Written by chrebet1024