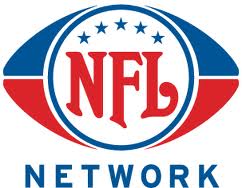 No Huddle Anybody?

No-Huddle Expansion
Word out of the MEFL office in New York is that "No-Huddle" is expanding.  The new rule will see no-huddle becoming an option to offenses if the Defense does not match personnel.  An interesting rule based on strategy.  While we now on most occasions defenses should match personnel, we also know that offenses try to take advantage of this, in which case Defenses shouldn't match.  This definitely gives the defense something extra to think about now.
***The 3 Personnel Matching Rules are these:
Goalline, 4-4, 5-2, 46, 3-4, 4-3 matches with 2 WRs or less
5 DBs matches with 3 WRs
6 or 7 DBs matches with 5 or more WR's
***If the Defense does NOT come out in these situations, then the no-huddle is in play.
Written by chrebet1024


Fins RB Isaiah Pead leads MEFL in MVP voting

Dolphins Come Up Huge
Week 10 showed ClaxTKE and the Miami Dolphins come up huge against SDChargers373 and the Bolts.  They defeated them 38-31 in an offensive showdown.  Fins QB Ryan Tannehill threw for over 300 yards yet again, to go along with 3 TDs.  Isaiah Pead contributed with 119 yards and a TD on the ground.  The win moves Miami to 8-2 and 1.5 games up on the Pats in the AFC East.
Written by chrebet1024

Blackmon helps Jags to victory

Jags Knock Off Texans
In a huge AFC South matchup, BLD314 and the Jags rode Justin Blackmon to victory.  They defeated the Houston Texans 20-14 as Blackmon went for 93 and a TD.  All this win does is further complicate the AFC South divisional race.  All 4 teams are above .500 as the Titans still lead at 7-2.  Behind them are now the Jags at 6-3, while the Texans and Colts sit at 6-4.
Written by chrebet1024