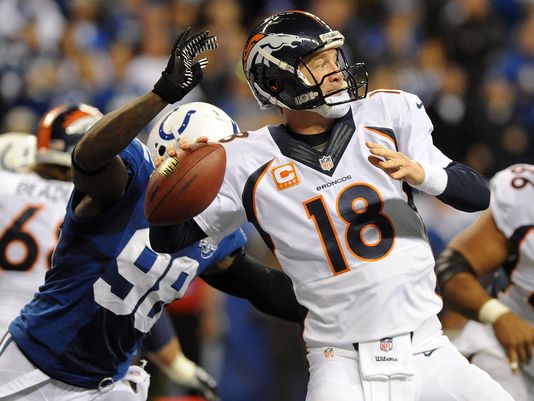 Colts OLB Robert Mathis 1 of 2 sacks on Peyton Manning
Colts Stun Broncos
The biggest surprise in the Wild Card Round had to be the Colts victory over the Broncos.  The reason for the surprise is not because they won, but how much they won in such a convincing manner, and without an injured Andrew Luck.  The Colts Defense, led by Whitney Mercilus and Robert Mathis dominated all day and limited one of the league's best offenses to a ridiculous 86 yards.  Peyton Manning threw 4 picks and the frustration was showing as he couldn't get anything going all day.  The Colts 31-3 victory sends them to Kansas City to face the #1 seeded Chiefs team.
Written by chrebet1024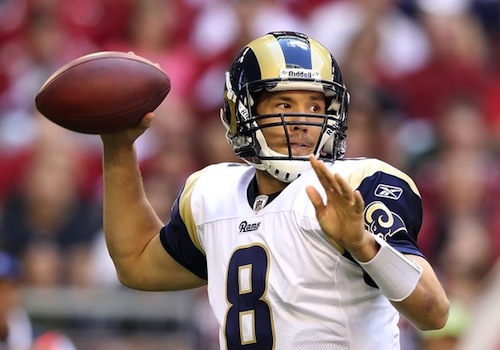 Bradford picks up 1st Career Playoff Victory
Rams Win A Thriller
Sam Bradford picked up his 1st Career Playoff Win this past weekend and defeated the Rams 27-20 in a well played game.  He threw for 288 yards and a TD despite the Rams only rushing for 55 yards on the day.  The Rams will travel to to Philly to take on the team who finished #1 in the Power Rankings.
Written by chrebet1024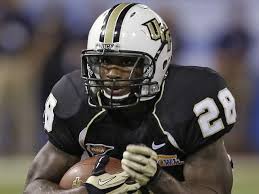 Latavious Murray does Fins Dirty, with 4 TD's
Browns Dominant

It was one of those games for the Miami Dolphins.  We all know what that feels like and it happened to the 2013 League MVP.  The Browns crushed the Fins as they forced an incredible 8 turnovers.  Browns RB Lativious Murry not only learned that he won the AFC Offensive Rookie of the Year award, but backed it up with 170 yards and 4 TD's against the Miami Defense.  Cleveland will pay the Jets a visit in the Divisional Round without their leader, QB Geno Smith.
Written by chrebet1024