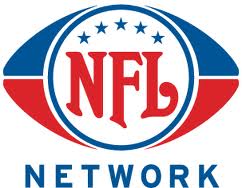 Browns QB Peyton Manning has 1,211 and 13 TD's on the season

Cleveland Still Unbeaten
The old veteran looks like he still has it.  Peyton Manning led his Browns to a 24-10 victory over the Jags last week, and now move to 7-0 on the season.  In arguably the toughest division in the MEFL, the AFC North now has two unbeaten (Ravens at 7-0 as well).  The Chiefs at 6-0 are the only other unbeaten left, and the three are all fighting for 2 playoff BYE's in the AFC.            
Written by chrebet1024


Melvin Ingram has helped the Bolts defense to the top

The "D" Is Back In San Diego
The San Diego Chargers are now 4-2, thanks in part to that nasty defense of theirs.  Last week they destroyed Oakland by the score of 45-7, and now rank #1 in the MEFL in total defense with 1,112 yards against.  A major reason for their climb has been LB Melvin Ingram who is second on the team in sacks with 5.
Written by chrebet1024


Von Miller was a freak in Week 7

Broncos Stun Seahawks
The 2015 MEFL Champions are now officially in trouble at 3-3 and the 49ers running away with the west.  Their latest defeat came at the hands of the Broncos, 13-10.  In a defensive thriller, Von Miller was all over the place as he racked up 7 solo tackles.  The Broncos now sit at 6-1, and trail the Chiefs by only .5 game.
Written by chrebet1024