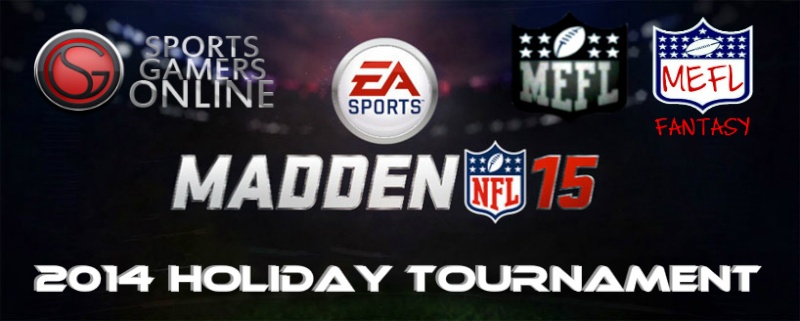 If interested in partaking in the tournament, please REPLY to this message.
It will go down, obviously, around the Holidays.  Most likely early December through the Holidays.
Rules:
--Both SGO and MEFL will pick 16 teams to represent.
--Both commishes will set up their 16 players in a 1 through 16 seed format.  This format can be any random order they choose.  Does NOT have to be by skill level....so the matchups will basically be random.
Tournament:
--#1 seed from MEFL will play #16 seed from SGO, #2 against #15 and so on...same goes other way around: #1 from SGO vs #16 from SGO.
--SINGLE ELIMINATION:  High tension during every game.  More guys involved so the leagues have more of a vested interest, while the single elimination will speed things up nicely.
--The better seed will be the home team, and will get to choose team first.
--You can only use a team ONCE throughout the entire tournament.
--In case of same seed # playing each other (would only happen in the SB, a coin toss will determine home team and first choice of team.
This aren't the official rules yet....but so far this is what we have.
....who's down?