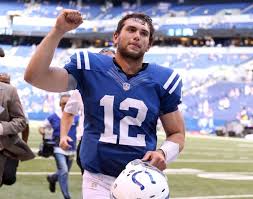 Colts Win Exciting One
Hellrazor119 and the Colts went into the desert in Week 12 and came away with a thrilling victory over the Cardinals, 13-12.  The Cards held a 12-3 lead heading into the 4th quarter when the Colts finally came to life and scored 10 points in that final frame to come away victorious.  Andrew Luck struggled most of the day throwing 3 INT's, but when the it counted the most he pulled his team to victory as he hit DHB for a TD.
Written by chrebet1024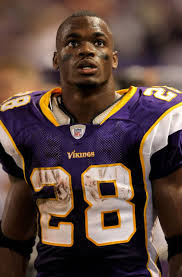 New Owner In Minny
Bird_33 has taking the reigns in Minnesota this week and looks to build for the future.  He has solid group overall but will look to find that franchise QB that so many teams are continually looking to do.  His first game came this past Sunday against the rival Packers, and while he put up a good showing, the Vikings came up a little short 38-28.  It was a well played game as both teams only had 1 turnover.  The question for the rest of the season will be QB Josh Freeman and his progress.  What does Bird_33 think about him as their future?  He threw 2 TD's and 172 yards against the Pack.
Written by chrebet1024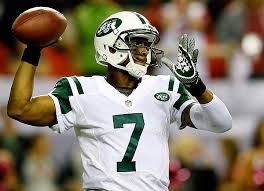 Jets Are Rolling

The New York Jets are on one serious roll and continued it in Baltimore this week.  The came away with a 38-9 Win over the Ravens and Geno Smith had a perfect QB rating of 158, to go along with 2 TD's and 187 yards passing.
Written by chrebet1024