Down Goes Geno
With the Jets having locked up a playoff spot already, they were taking a safe route with Geno Smith.  Calling only 1 Read Option in which he slid to avoid contact, they appeared to be safe as well....until it happened.  Shooter8175 and the Browns defense hit Geno after an incomplete pass and tore his shoulder up.  The #1 seed in the AFC is now wondering if they can even win 1 game in the playoffs.  It appears that Smith could possibly return in the AFC Title game, but can QB Matt Simms get them there?
Written by chrebet1024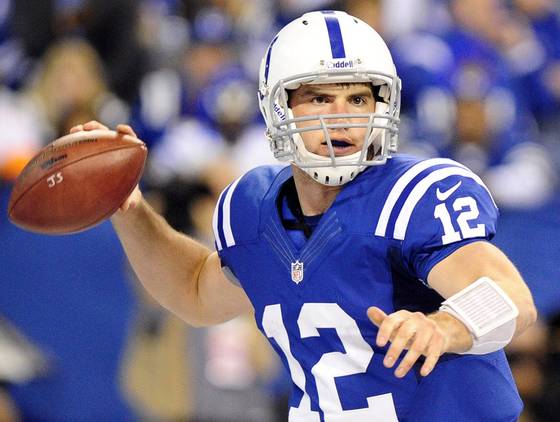 Colts Don't Clinch
HellRazor119 and the Colts went up against a very good Chiefs team led by zeemen in a game that they had to have....and came away with a loss, 41-26.  Andrew Luck could not get anything going all day as he tossed 4 picks and could only muster 131 yards through the air.  The loss drops them to 7-6, BUT are now tied with the Titans going into the final week of the year.  However the bright side is they still control their own destiny as they beat the Titans twice this year giving them the tiebreaker.  If they can beat the Jags in Week 17, they will be AFC South Champs.  The Titans will host the Texans and will be praying all day for a Jags victory.
Written by chrebet1024

NFC Picture

There's only 7 teams alive in the NFC Playoff Picture, and 1 out of 3 10-5 teams will miss out.  The Rams sit at 10-5 along with the Packers and the Bears, but the beauty for them is if they win, they're in!  The Bears and the Pack play each other for the NFC North Crown and the loser will have to hope for a Ram loss and tiebreakers over them to sneak in as a Wild Card.
Written by chrebet1024