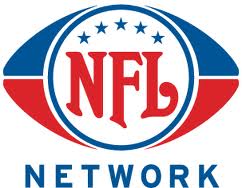 Lance Moore went for 94 yards through the air

Who Dat Der Gonna Beat Them Saints?
The Week 3 Game of the Week was a good one on Monday Night Football.  Two good friends in Bndr1nk1n and Ra-Fa-BR went head to head in a big NFC South matchup.  The Saints overcame 4 turnovers and defeated the Panthers 17-13 in Carolina.  New Saints starting QB Jaquay White went for 295 and 2 TD's, hitting Lance Moore 4 times for 94 yards.  But the story of the game for New Orleans was their defense.  They limited Cam Newton to only 103 yards and picked him off twice.  Aside from Newton's rushing in the game, the Panthers did very little on offense.
The Saints also won their Week 4 matchup against the Rams, 23-0, and now sit at 4-0.  They came into the week #5 on the MEFL Power Rankings, where will they be come Week 5?
Written by chrebet1024


This is the SAME EXACT poster that Slick has hanging up in his room

Flying High In Power Rankings
The #1 team in the Power Rankings is currently the Eagles with a 3-0 record.  They've started off just on fire, and have that same 2013 feel to them.  In Week 1 they disposed of the Redskins 56-28, put up 37 points against the Ravens in week 2, and took care of the Bucs 45-14 in Week 3.  
Tim Tebow is the QB that is leading the #1 Offense in all the land right now.  He has an amazing 149 QBR, 943 yards, and 11 passing TD's thus far on the year.  The best stat however is the 1 INT on the season.  Not turning the ball over means winning.
Written by chrebet1024
Is Terrelle Pryor the future for ShaineO?

New Commitment To Excellence
There's a new owner in Oakland.  ShaineO is a veteran SIM Madden Player who is now taking his talents to MEFL.  He has many questions to answer, one of them being whether or not Terrelle Pryor will be his QB of the future or not.  Although a dual-threat option, his 9 INT's on the season leave much to be desired.
The Raiders last game was a tough loss to San Diego, 30-23.  Although they out gained SD in total offense, their 3 turnovers cost them the game, as SD was turnover-free.
Written by chrebet1024